How to create a lovely mobile with yarn birds
15. February 2020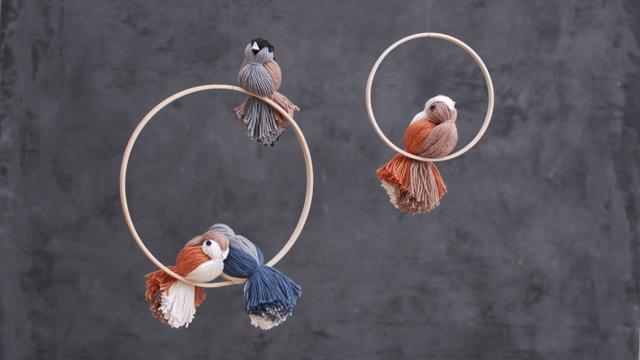 Turn yarn into adorable birds and let them adorn the living room or children's room. For Anna, this is a cosy way to work with yarn which even brings a feeling of spring into the home. She recommends that you explore the abundance of carefully selected yarn colours in stores right now.
Material List
Anna and Clara's OEKO-TEX®-certified cotton yarn
Circle frame for mobile, set of two pcs.